EXPERTISE
We use cutting-edge techniques to discover cures for kidney disease
mouse models
We culture mouse embryonic stem cells and perform gene targeting by using Crispr/Cas9 and HDR. Our experience with genome modification allows us to generate unique models to interrogate disease models with precision.
Gene Editing
Crispr-Cas9 based gene editing offers genome editing with unparalleled specificity and speed. All trainees learn this technology which we apply in cell lines and stem cells.
Stem Cell Biology
The ability to generate patient-specific pluripotent stem cells gives hope that we can grow replacement kidneys 'in a dish' that can someday be used in transplantation. Understanding the potential of kidney organoids is a major focus.
scRNA-Seq
We are leveraging single cell RNA-seq approaches including DropSeq, sNucDropSeq, InDrops and FACS-Seq to generate transcriptional atlases of kidney organoids and adult kidney in health and during the course of disease.
The Lab
Our mission: To develop new cures for human kidney disease
Working together to cure kidney disease
Over 100,000 people per year develop kidney failure in the US and most are treated with dialysis therapy. While life-saving, this procedure is costly, inconvenient and accelerates heart disease.

An average dialysis patient has a 1 in 5 chance of dying every year. Paying for dialysis costs 7 percent of the entire Medicare budget, even though these patients make up only 1 percent of the Medicare population.

In The Humphreys Lab we are developing new and innovative treatments to help patients with kidney disease. We are using human stem cells to generate kidney organoids in a dish, with a goal of one day transplanting them into patients with kidney failure. We also study the kidney's ability to regenerate itself so that we can harness this ability for therapeutic uses.
Genetic mouse models

We have created 5 transgenic and 3 knockin mouse lines with 6 more in production

Crispr-Cas9

We are using gene editing to create novel KO and KI iPS and mouse ES lines

Gene Profiling

We use RNA-Seq to expression profile kidney cell types

Human kidney single cell RNA-seq

We perform DropSeq and InDrops on organoids and kidney biopsies
Our Team
Humphreys Lab Members at Washington University in St. Louis
Benjamin D. Humphreys MD, PhD
Principal Investigator
Dr. Humphreys is the Chromalloy Associate Professor of Medicine and Chief of Nephrology at Washington University School of Medicine in St. Louis. His laboratory studies acute and chronic kidney disease.
monica Chang-panesso MD
Postdoctoral Fellow
I received my MD from Texas Tech University in 2009 and completed nephrology fellowship at the Brigham and Women's Hospital/ Massachusetts General Hospital in 2015. I joined the Humphreys Lab in July 2013 and focus on aging and acute kidney injury.
Flavia Gomes-machado PhD
Postdoctoral Fellow
I received my Msc and PhD from University of Sao Paulo, Brazil in 2008 and 2012, respectively, for my studies in chronic kidney disease. I joined Humphreys Lab in 2013 and focus on mechanisms of kidney aging and the role of pericytes in acute and chronic kidney injuries.
Yoichiro Ikeda MD, PhD
Postdoctoral Fellow
I received an MD degree from the University of Tokyo in 2002 and a PhD in nephrology in 2010. I joined the Humphreys Lab in 2013. I study stromal cells transformation to myofibroblasts using genetic approaches.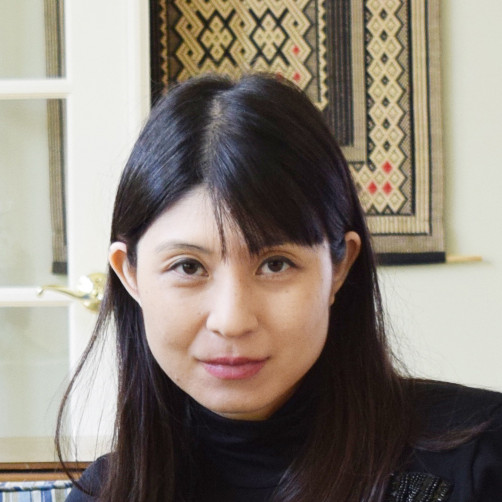 Shiyo Ikeda MD, PhD
Research Associate
​​I received my M.D. in 2004 from the University of Tokyo and a Ph.D. in nephrology in 2012 there. I am engaged in the research on molecular mechanisms of acute kidney injury and repair.
Farid Kadyrov, BS
Research Technician
I graduated from the University of Illinois in 2016 with a degree in Molecular and Cellular biology. I joined the lab in June 2016 and study acute kidney injury.
Aileen Lu
Senior Research Technician
Pluripotent stem cell expert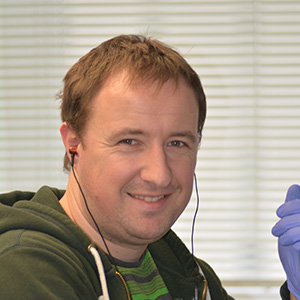 Eoghainín Ó hAinmhire PhD
Postdoctoral Fellow
I received my Ph.D from the University of Illinois at Chicago (2015) for my work in drug discovery for ovarian cancer. My focus is on resident renal mesenchymal stem cells and their role in both kidney repair and fibrosis.
Ayano Miyagi MSc
Research Technician I
I received an MSc from the University of Tokyo (the graduate school for frontier sciences) in 2012. I joined the Humphreys lab in July 2015 and working on design and execution of CRISPR/ Cas9-based experiments with Aileen.
Zhao Sun PhD
Postdoctoral Fellow
Zhao received his Ph.D. (May, 2016) from University of Iowa for his studies in craniofacial development. After graduation, he joined the Humphreys Lab and is working on kidney fibrosis using stem cell approaches.
Kohei Uchimura PhD
I received my M.D. (2004) and Ph.D. (2012) at Kumamoto University. I joined the Humphreys Lab in August, 2015 and my research focuses on the identification of novel biomarkers of kidney fibrosis.
Haojia Wu PhD
Postdoctoral Fellow
I completed my PhD studies in th Renal Division from The University of Hong Kong in 2014. I joined the Humphreys Lab in September, 2015, and I currently work on the molecular profiling of individual cell types in mouse and human kidney.
Support Our Mission to Cure Kidney Failure
Lab News
From the frontlines
In this paper published in Cell Stem Cell, we identified Gli1 as a marker for resident mesenchymal stem cells across organs (Kidney, Heart, Lung, Liver, Bone Marrow). Using lineage analysis, we show that chronic injury drives these cells to proliferate and differentiate into scar-secreting myofibroblasts. Rafael Kramann, the first author, then genetically ablated these Gli1+ progenitors[…]
Previous
Next